When:
02/14/2021 @ 10:00 AM – 11:30 AM
2021-02-14T10:00:00-05:00
2021-02-14T11:30:00-05:00
Where:
Harvest Fellowship
34 W CHURCH ST
STEVENS
PA 17578

Contact:
Eugene Weaver
717-336-5644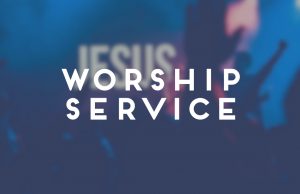 Join us as we celebrate our Lord Jesus Christ and give Him the adoration that He deserves.  We hope you feel welcome the moment you walk through the front doors and are treated as family and not a stranger.  Come as you are to our judgement-free church and be a part of what God is doing in our community, nation and world.
You're going to like it here!
We usually just start off by singing a handful of songs and you are free to choose whatever posture you'd like in the moment by sitting, standing, kneeling, bowing, dancing, twirling, jumping, etc.
There may be times of personal creative worship where the worship band finishes a song, but the music continues and some may begin singing a spontaneous "song" to the Lord.  Sometimes in English and other times in their heavenly given language.  Do what you are comfortable with or feel free to stretch yourself to try something new.  We promise no one will judge you either way!
After our time of worship and praise, we may have some announcements to make and then we will take an optional offering for those who would like to give unto the Lord ungrudgingly of what the Lord has provided.  This is also a form of worship to God, but certainly not a measurement of our love to God.
There is usually children's ministry for children from birth to 12 years old downstairs in the classrooms.  There will be an usher around that would be more than happy to assist you.  Sunday school for the children takes place after offering time, since we feel it is important for families to worship together and for them to learn by watching their parents.
Next one of the pastors will be bringing a fresh message from the Lord.  Our pastors don't typically find sermon notes online or a popular series.  Each of them spend time in God's presence and wait on the Holy Spirit to inspire them with a message for our church today!
The service usually is over around 11:30 AM, but since we are led by the Spirit of God and not a schedule, it could go longer.